About Us
The noteworthy change in the recent dining culture is leading the (new) consumption trends of the younger generation.

These new consumption generations are rapidly adopting the trends of the generation while emphasizing style and elegance, breaking the framework of the casual eating culture and absorbing new cultures according to their needs. In addition, the cultural heterogeneity between the old generations is gradually dissolving, and casual foods, such as Japanese style fusion, are growing rapidly.

In addition, typical Japanese-style menus such as sushi, udon, and yakisoba are rapidly gaining popularity in Korea.

In this way, the Japanese food culture has been improved in accordance with the domestic emotions, creating a great response from generation to generation, and we have launched the brand "dozo Sushi", which is the most suitable for the Korean emotion.
Let us be with you
Birthday is the time when you spend your time with your family and friends to celebrate for a milestone of your life. Knowing and want to be a part of it, Dozo Sushi is here for you to celebrate your birthday and make it even more special with our special birthday promotion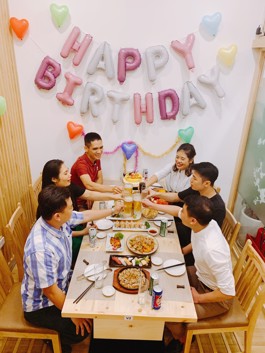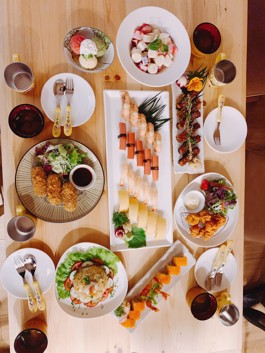 Ordering now!
Take Dozo Sushi Home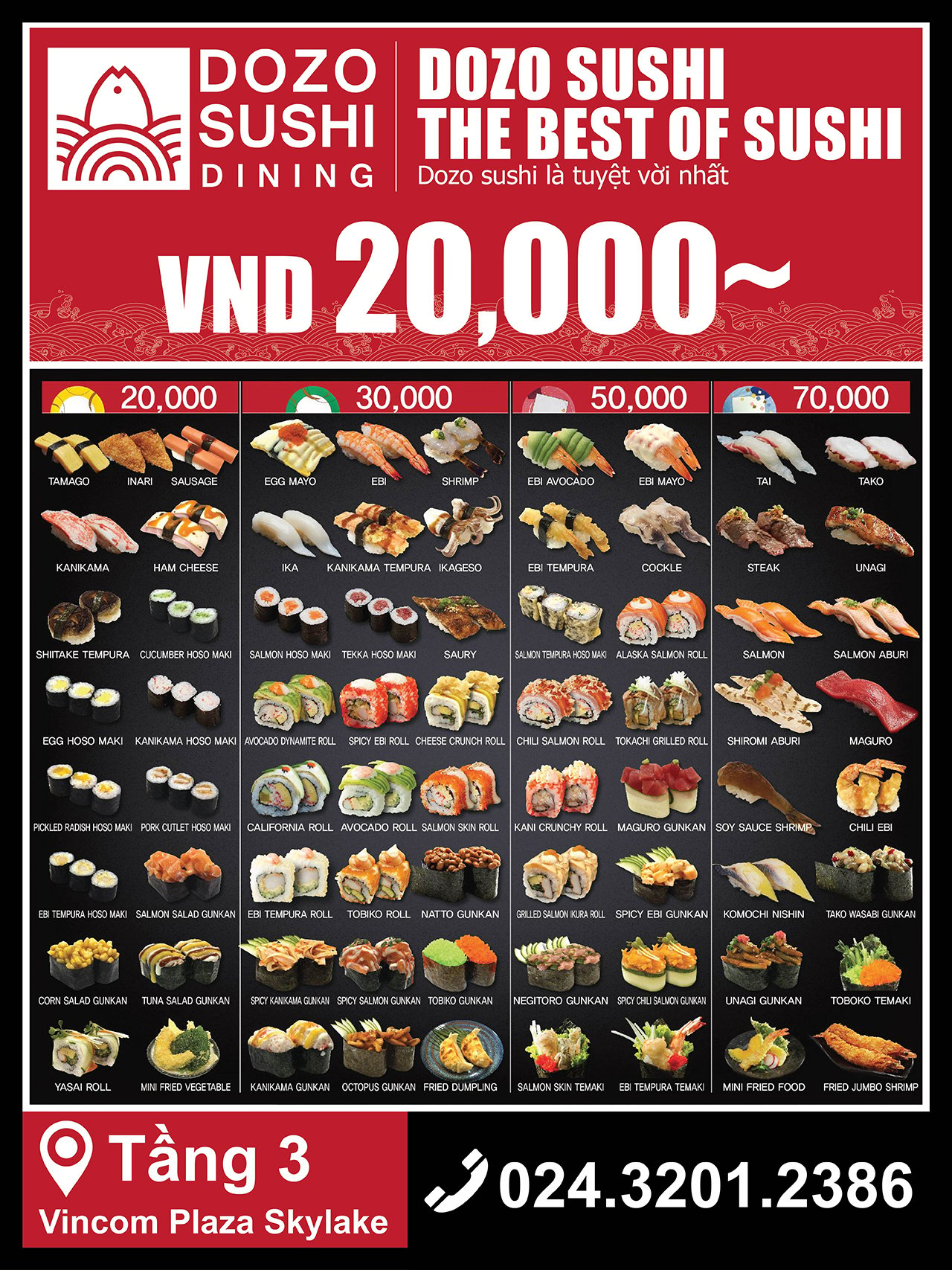 In Hanoi, DOZO sushi would want to popularize sushi as a new cultural food trend. Currently, considering the Hanoi food's characteristics, our DOZO sushi has not only built an aquarium for live fish to keep them fresh but also served specialized sushi menus such as unique California rolls and natural tasty cooked dishes!

We offer these services from Take-out to Delivery with optimized taste and reasonable price to the locals! We are now introducing the real taste of fresh live fish menus and sincere sushi made by sushi craftsmen. Please enjoy them together!